North America – the Natural Burial Company



Our exclusive agent & distributor for North America is the Natural Burial Company, Oregon. Please follow the link to their website for full details of their wide range of coffins, shrouds and cremation urns.
Retail Enquiries – ARKA Acorn Urn
Click here for a link to our product on the Natural Burial Company website.
Orders can be e-mailed to retail@naturalburialcompany.com, or telephoned to 503-493-9258.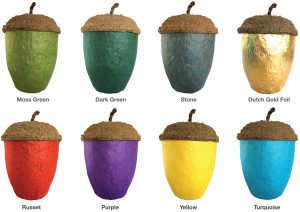 Shipping can be to a private residence, directly to your chosen funeral home, or another address with a receiver. Standard shipping delivers in 5-7 business days from the shipment date, depending upon location.
Trade Enquiries – ARKA Acorn Urn
Please e-mail contact@naturalburialcompany.com or telephone 503-493-9258 to explore the full range of options available.
The Ecopod
The Ecopod is currently unavailable, while we explore a number of alternative manufacturing options, including the creation of a hand made Ecopod studio in Oregon, in conjunction with the Natural Burial Company.

If you would like to learn more and be kept up to date with developments, please follow the link and sign up for our e-mailed quarterly news update.